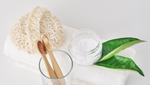 EarthForAll makes a step towards a more sustainable future
EarthForAll Shop is committed to manufacturing and sourcing sustainable, eco-friendly and reusable products for mom, baby, home and school. Made in Spain.
What is EarthForAll?
MasksForAll has evolved into EarthForAll, a shop where you can find a wide array of sustainable household items. Start the new year by shopping locally-sourced, sustainable products. In the spirit of sustainability and with the same exclusive prints from our mask designs we have developed a range of new sustainable and affordable products. You can still find the best reusable masks, but also sustainable, eco-friendly and reusable options for mama, baby, home and school. All our products are made locally in Spain. With the new year rolling around, reduce your carbon footprint and shop sustainable. From hygiene and cleaning supplies to school items and baby care products, the EarthForAll shop provides sustainable household items with high quality in mind.
How can I make my life more sustainable to help the planet?
Leaving behind single-use plastics and non-reusable items while investing in high quality reusable products can be a very efficient way of making your consumption practices more sustainable. Our products are reusable, practical, and useful for all members of the family. For instance, you could purchase our printed organic cotton bag, which has as many uses as you want to give it. It's ideal for storing your child's clothes, groceries or school supplies, perfect for even the youngest members of the household to use!
While you cannot control whether or not the products that you dispose of will end up at a location where they will be recycled and reused, you can however purchase products that are made of non-synthetic ingredients and are biodegradable. Our Eco-friendly cleaning supplies are packaged in water-soluble capsules and they come in 100% biodegradable and compostable packaging that complies with the UNE-EN 14806 standard, manufactured from renewable sources. Our artisanal cosmetic products also come in sustainable packaging. We feature a variety of handmade soaps and creams which are ideal for any family. Plastic-free cosmetics can significantly reduce the strain on the environment and minimize inorganic waste.
Why did you start EarthForAll?
It all started in March 2020, at the beginning of the global pandemic, when Barcelona-based toy designer Amy Holden realized she couldn't buy good quality face masks for her children. Inspired by the #masksforall #MasksForAll movements on social media, she decided to create a mask of her own. A small team worked remotely during the lock-in (while homeschooling our kids) and the MasksForAll Shop was born. Since April 2020 we've manufactured and shipped sustainable masks all around the world. We are delighted to see the many positive reviews our customers have written about our masks. The World Alive team is very proud to have made a useful contribution to overcoming the global health crisis and we hope to continue our efforts in sustainability through the launch of our EarthForAll shop.